By Colleen Park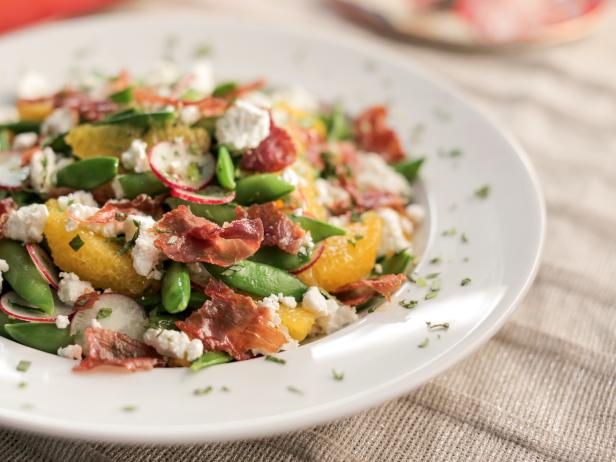 In addition to airing out our closets and pantries, spring cleaning also means hitting refresh on our dining habits. Put away your pasta and potatoes and update your menu this season with the best of Valerie Bertinelli's spring recipes.
Snap Pea, Orange and Radish Salad
Add some vibrancy to your cooking this season with a brightly colored salad featuring seasonal sugar snap peas, sweet oranges, fresh herbs and a crispy bites of prosciutto.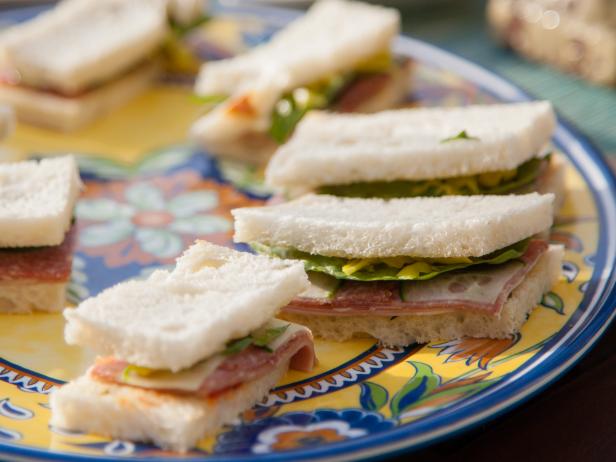 English and Italian Finger Sandwiches
There's something about springtime air that gets us in the spirit for picnics and tea parties. For those bright occasions, Valerie's finger sandwiches are easy to make and perfect for the platter.
Ever a crowd-pleaser, Quiche Valerie is easier to make than it looks and features fresh herbs, veggies and cheese in a savory egg custard.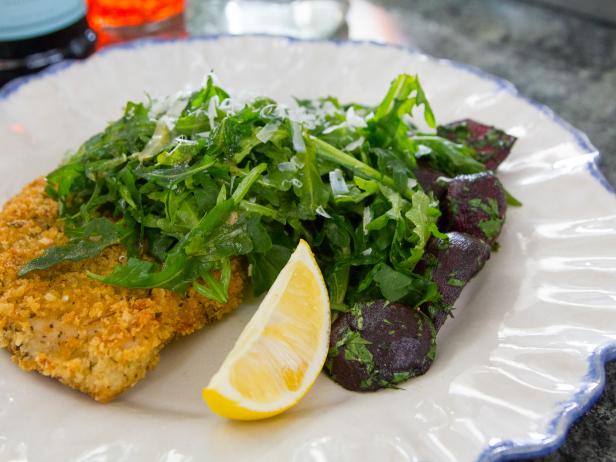 Chicken Cutlets with Spicy Arugula
Spring greens might be in the spotlight this season but that doesn't mean we forget about our meaty mains. Valerie's chicken cutlets are pounded thin and lightly fried.
Valerie puts three different spins on classic deviled eggs: pickles and capers for a salty bite, wasabi and ginger for a spicy one, and …read more
Source:: Food Network Recipes