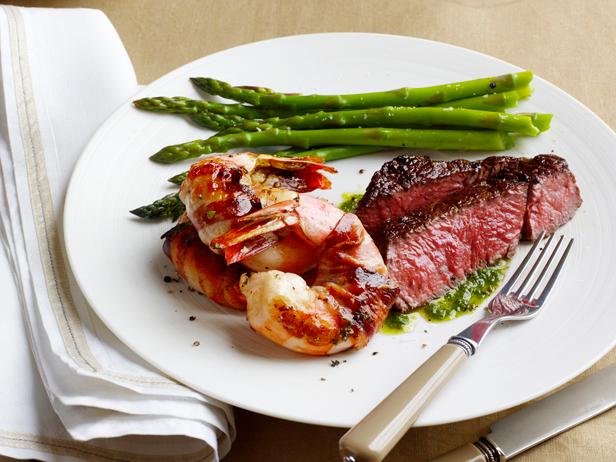 Maybe you're one of the lucky ones who's expecting money back from Uncle Sam this year. Or perhaps you're like the rest of us who kept crunching the numbers on our returns thinking "This can't be right…I can't possibly owe this much," only to come to the conclusion that: A. Yes…you do. And B. That vacation you were dreaming of is now going to be in Baltimore instead of Bali. Whether April 18th left you feeling broke or flush, here are the recipes to make to celebrate that tax season is over.
If you're getting a refund
Splurge on Surf and Turf for Two (pictured above) for you and your honey: juicy beef tenderloin served medium-rare, jumbo shrimp wrapped in salty pancetta, and tender asparagus spears. Drizzle it all with a homemade herb oil that looks fancy, but takes all of a minute to blend up in a food processor.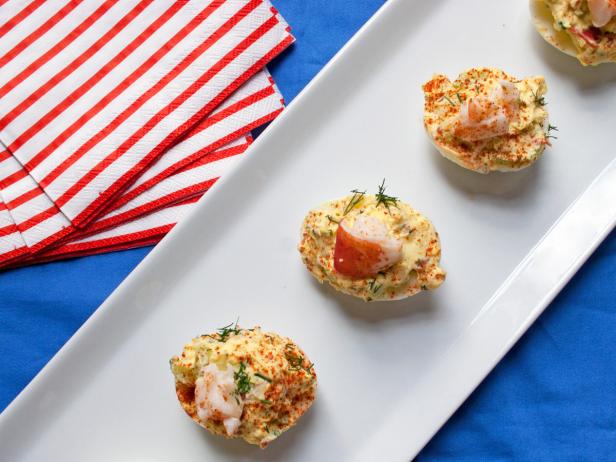 Up your deviled egg game with dressed-up Lobster Deviled Eggs topped with fresh dill, paprika and chunks of sweet (and pricey) lobster meat.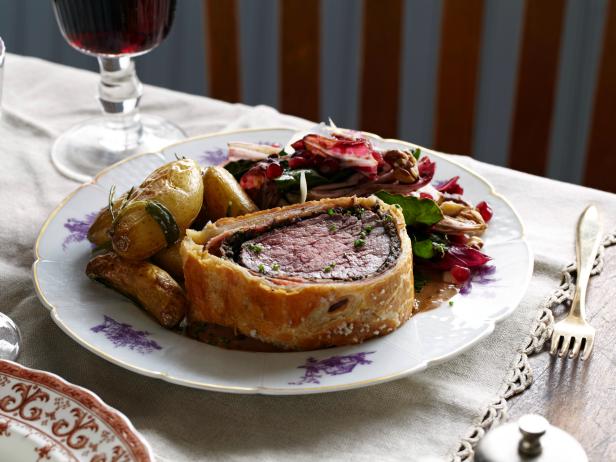 Dust off the good dishes, your best wine glasses and Grandma's silver, and throw a dinner with old fashioned glamour. Tyler's …read more
Source:: Food Network Recipes